Red Wine temperature Taste Test with a Ribera del Duero
Here is another great example of how a wine changes in taste with every single degree.  Top Sommelier Wim De Schutter did the taste test again, this time with a Ribera Del Duero, and tells us why the 'perfect serving temperature' is so important.
Name: Briego Crianza
Region: Ribera del Duero
Year: 2013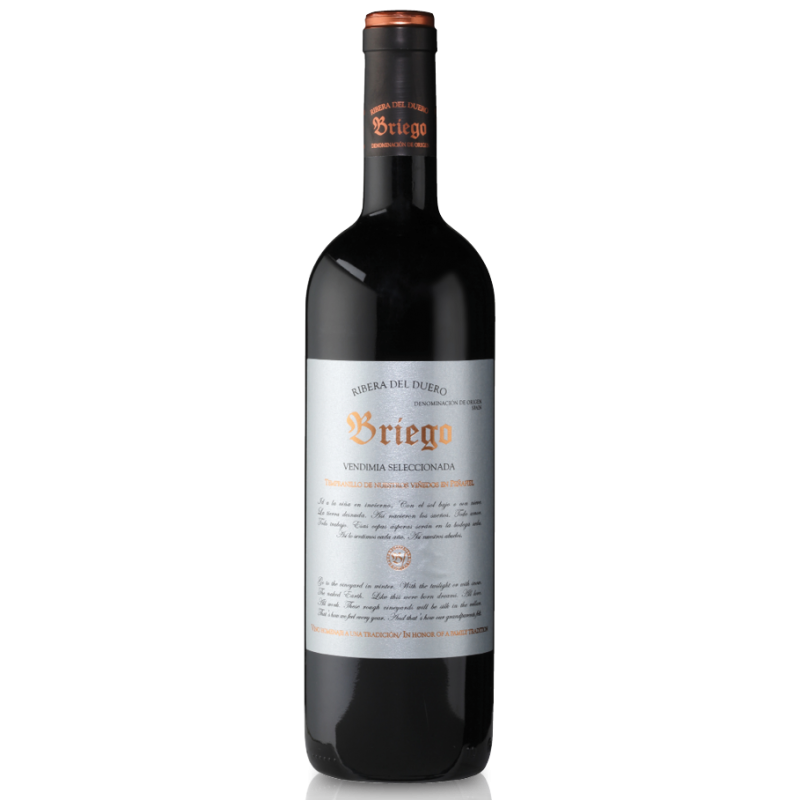 16°C/61°F
- Fairly closed aroma
- Many flavors of red fruit, including cherry and raspberry. Acids are clearly present. Tannin a little dehydrating. By drinking this wine at this temperature, he lacks a nice balance in flavors.
17°C/62.5°F
- Many scents of red and black fruit, including cherry and blackberries. Slightly spicy aroma of black pepper.
- Nice start of a lot of red fruit. Tannin clearly present. Now the tannins are nice and not so dry. It is a solid full red wine.
"This Ribera shines at 17°C. A solid full red wine."
18°C/64.5°F
- Still aroma of red and black fruit. Spicy notes come more to the fore, a slight hint of chocolate.
- Wine becomes heavier, more spicy notes. Still an acceptable temperature, but the wine "now" asks for a piece of red meat or a stew.
19°C/66°F
- Many black fruits, Provençal herbs and dark chocolate in aroma.
- Temperature is still just acceptable. Tannins are very smooth.
20°C/68°F
- Sweet warm smell. Alcohol comes up.
- Flavors of cooked fruit. Now the wine is too hot for me, tiring to drink.
21°C/70°F
- The beautiful flavors of the wine partly disappear because of the alcohol, which is a shame.
22°C/71.5°F
- Sin of the wine, to drink this bottle at this temperature. You will miss a lot of fine flavors of this beautiful wine. Now this wine really gets a very powerful, tiring impression. This wine contains an alcohol content of 14% vol, which today is the standard for red wines.
Do you want to enjoy your wine at the optimal temperature and taste, and take out the guessing work, we have the solution? Check out
QelviQ,Your Personal Sommelier.
Wine lover? Want to learn even more? Download your FREE 64 page e-book!
"Hi l am Wim, sommelier, and wine enthusiast just like you! My fellow sommeliers understand the importance of serving wine at the correct temperature. They know that if wine is too warm, it will lose its flavors and complexities, and if wine is served too cold, it will numb your taste buds. A few world renown sommeliers and myself will explain this further, and share some interesting (taste) case studies."
Download you FREE copy of 'The Art Of Wine' now