Don't ruin the taste of one of these 10 Most Expensive Wines
If you can afford one of these expensive wines, you better pay attention not to ruin the taste.
If you can afford to savor one of the 10 most expensive wines in the world, you better drink that bottle at the right serving temperature. All the top sommeliers and wine critics, from FT columnist Jancis Robinson to Amilia Singer of The Wine Show, all agree that the single biggest mistake that can ruin your ultimate wine experience, is serving your red wine too warm and your white wine too cold.
Every degree counts when you savor this liquid gold. Courtesy of QelviQ Personal Sommelier, which has the only database of ideal wine serving temperatures in the world, we list the top 10 most expensive wines and their ideal serving temperature. Most of these wines cost somewhere between $1500 and $20,000 per bottle. So we think it is of the utmost importance to savor every sip at the proper, exact serving temperature.
Domaine de la Romanée-Conti Romanée-Conti Grand Cru
Domaine de la Romanée-Conti, often abbreviated to DRC, is an estate in Burgundy, France that produces white and red wine. It is widely considered among the world's greatest wine producers, and DRC bottles are among the world's most expensive. It takes its name from the domaine's most famous vineyard, Romanée-Conti.
Grapes: Pinot Noir
Ideal Serving Temperature: 16°C/61°F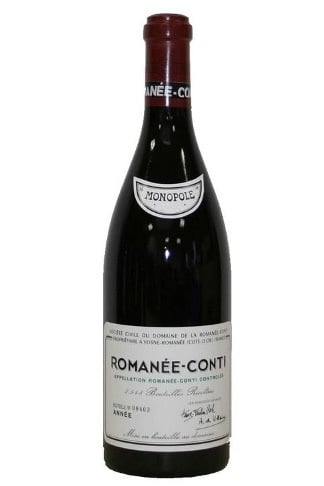 Egon Muller Scharzhofberger Riesling Trockenbeerenauslese
The most expensive white wine is this riesling from the Mosel region of Germany. The Müller family has been producing wines in the steep, slate vineyards there since 1797.
Grapes: Riesling
Ideal Serving Temperature: 10°C/34°F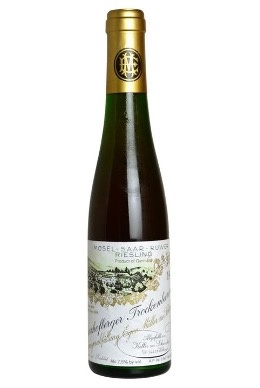 Domaine Leflaive Montrachet Grand Cru
Domaine Leflaive is one of the most hailed producers from the Cote d'Or region of France, making incredible white wine from the Chardonnay grape. Based in the Puligny Montrachet commune, Domaine Leflaive produces wine from the highly expressive terroirs in the Grand Crus and Premier Crus of Cote de Beaune (the southern part of Cote d'Or.)
Grapes: Chardonnay
Ideal Serving Temperature: 12°C/54°F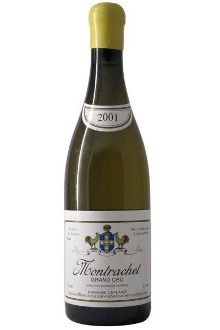 Domaine Leroy Musigny Grand Cru
Domaine Leroy is a vineyard estate that produces red Burgundy. The Domaine has always produced biodynamic wine. The owner, the inspiring  Lalou Bize-Leroy also owns a quarter of Domaine de la Romanée-Conti. The Domaine has 23 hectares of vines, mostly Premier Cru and Grand Cru.
Grapes: Pinot Noir
Ideal Serving Temperature: 16°C/61°F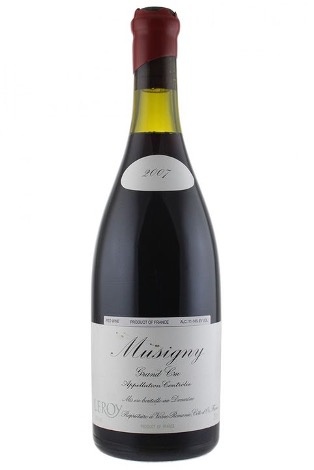 Screaming Eagle Sauvignon Blanc
Screaming Eagle Winery and Vineyards is a California wine estate producing limited amounts of a varietal wine. Due to the small quantities produced and high prices commanded, their wines are considered cult wines. The winery is located in Oakville, California, north of the town of Napa in the Napa Valley. Screaming Eagle is primarily known for its cult cabernet sauvignon, but its sauvignon blanc production is even more limited.
Grapes : Sauvignon Blanc
Ideal Serving Temperature: 9°C/48°F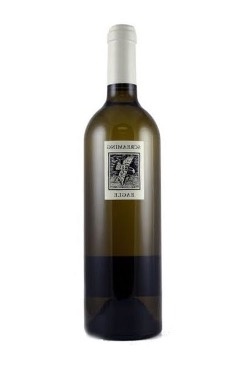 Pétrus
Pétrus is a Bordeaux wine estate located in the Pomerol appellation near its eastern border of Saint-Émilion. A small estate of just 11.4 hectares (28 acres), it produces red wine entirely from Merlot grapes (since the end of 2010), and produces no second wine.
Grapes : Bordeaux
Ideal Serving Temperature : 17°C/63°F

Krug "Clos d'Ambonnay" Brut Blanc de Noirs Champagne
This single-vineyard Champagne is the rarest in the world. Produced from just one-and-a-half acres (one-third the size of the Clos de Mesnil) of Pinot Noir within the village itself of Ambonnay, there were only 3000 bottles made from 11 tiny 200-liter Krug casks. The Clos itself has been around since the year 1700, and the Krug family has been getting the grapes from here for three generations. It is compact and layered, with none of the heaviness that one would expect from a 100% Pinot Noir, barrel-fermented 13-year-old offering.

Grapes : Pinot Noir
Ideal Serving Temperature : 10°C/50°F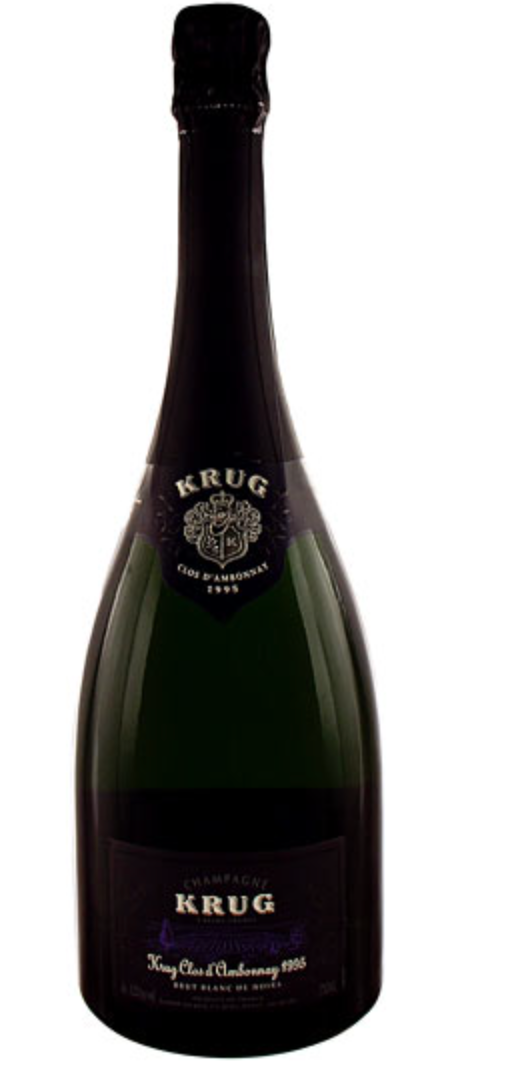 Bruno Giacosa Barolo Falletto Vigna Le Rocche Riserva
The Falletto estate is comprised of 13 hectares (32 acres) in the commune of Serralunga d'Alba. Considered by Bruno Giacosa as the best area for producing elegant and long-lived Barolos, the Falletto vineyard is southwest facing on steep slopes of calcareous clay soils in an amphitheater shape. The estate features a single plot known as Vigna Le Rocche, which contains the oldest vines and produces wines that are vinified and bottled separately from the rest of the estate. The Falletto wines are austere, elegant, and complex on the nose, with excellent structure and suave tannins.
Grapes : Nebbiolo
Ideal Serving Temperature : 18°C/64°F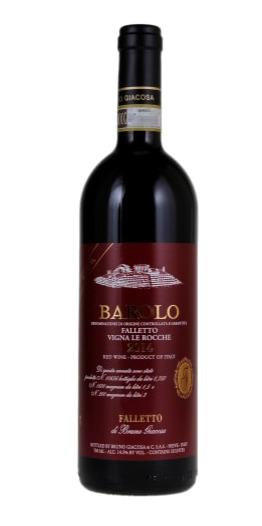 Teso La Monja, Toro
A Tempranillo from Toro (the Spanish word for bull), Teso La Monja is made from century-old pre-phylloxera vines. Non-grafted roots have been digging deep into loamy soils for decades to produce concentrated, mineral-rich berries, and five generations of winegrowers have done the necessary efforts to capture the expressiveness in this exceptional wine.
Hailing from a small patch of land in central Spain, the Toro DO (region) produces a delicious wine called Tinto Del Toro.
Grapes: Tempranillo
Ideal Serving Temperature: 17°C/62°F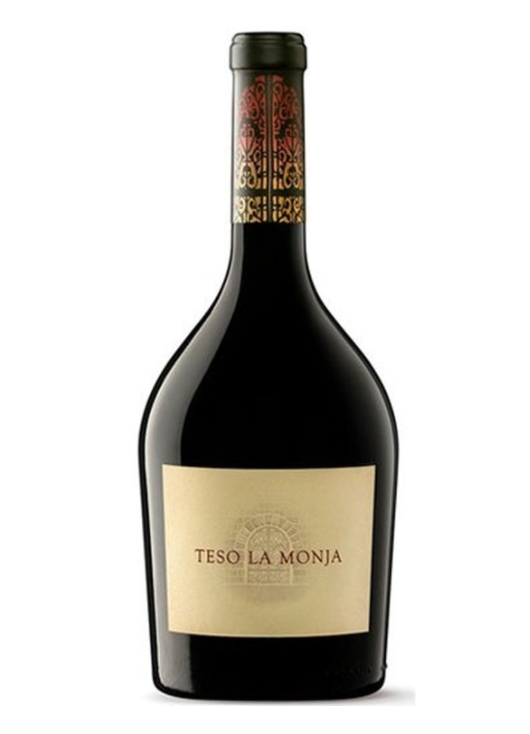 Sine Qua Non-Syrah Le Supplement 
Sine Qua Non has its winemaking facility in Ventura, California not far from the Santa Barbara vineyards where the fruit is sourced from. Manfred and Elaine Krankl's philosophy is to work in very small batches, gravity flow, natural yeasts (unless a fermentation problem is anticipated), long lees aging for the whites, and repeated racking for the reds to open them up. This is a modified explanation of a very dedicated and artistic approach to winemaking. The wines are simultaneously very rich and elegant, superbly balanced and thoroughly harmonious with food, never overwhelming.
Grapes: Syrah
Ideal Serving Temperature: 17°C/62°F

Wine lover? Want to learn even more? Download your FREE 64 page e-book!
"Hi l am Wim, sommelier, and wine enthusiast just like you! My fellow sommeliers understand the importance of serving wine at the correct temperature. They know that if wine is too warm, it will lose its flavors and complexities, and if wine is served too cold, it will numb your taste buds. A few world renown sommeliers and myself will explain this further, and share some interesting (taste) case studies."
Download you FREE copy of 'The Art Of Wine' now